Hmmmm. Some sore tummies within the team, not me thankfully. I have given away the Buscopan I brought with me. Help! May need to contact my family GP in residence about buying something similar here.
Breakfast in the hotel is as nice as I have found anywhere in Myanmar: fruit – apple, banana, watermelon, grapes and either eggs on bread for the veggies or chicken fried rice for the carnivores. And, yes, you've remembered, my Myanmar addiction (other than the wonderful people) Coffee Mix – that delicious mix of coffee, dried milk and sugar. Also free on every restaurant table in Myanmar is La Pay Ye – weak green tea – which is thirst-quenching and refreshing.
Five new students this morning so 45 now. LOL! Come in. You're welcome. A bit of a hiccup therefore with the photocopying – KMSS staff are on their second day of assessment and unavailable but Marcellinus did a mercy dash to the copy shop as the office photocopier is on the fritz. Thank you!
While the students are on a break or have been ejected from one of the big group games we play, they look at English books (I also bought Hello! and Good Housekeeping magazines). Someone kindly gave me a jigsaw for Christmas and it has been a real hit – thank you, Pat and Mervyn Leach. I thought it would last for the fortnight but is almost complete!
First proper teaching day today with our three classes crammed into the third floor rooms since KMSS rather unreasonably(!!!) need the second floor that we can sometimes use. We do have access to the fourth floor under the roof but the weather is poor today with heavy rain and strong winds so it's impossible to hear and be heard up there. See Severe Weather Warning below – yikes! However the heavy downpours are intermittent – it is more humid than I've known at this time of year though.
Our Napier team introduced the project this afternoon with a sample presentation. They considered that this was a good skill to help the Ahtutu students develop for their future employment. They presented about the Royal Mile, our most famous street in Edinburgh the city in which their university is situated. They presented as a team.
The students were then given a criteria sheet – the same one which will be used to judge their presentations – and asked to mark how well they thought the Napier team had presented their work and then ask relevant questions. Despite the fact that the presentation was aimed at an audience with quite sophisticated English language, Ahtutu students managed to critique the presentation appropriately and ask very skilled questions. A very good model for their own work which will start tomorrow.
At 6:30 we showed Moana and had around 20 in the audience. We brought with us this fabulous film along with The Greatest Showman, Zootropolis, Despicable Me and La La Land, giving the students a short synopsis and asking them to select the ones they wanted to see. Moana and The Greatest Showman were chosen.
Back to the hotel to work and prepare. Busy, busy, busy! 🙂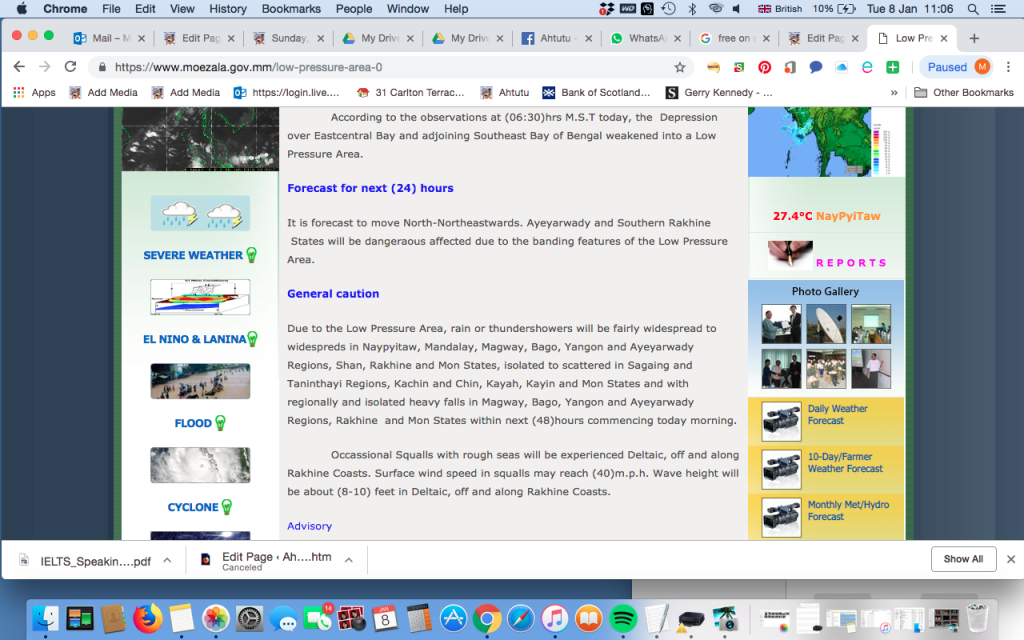 Martin and a student demonstrating 'to hug' at the student's request! <3